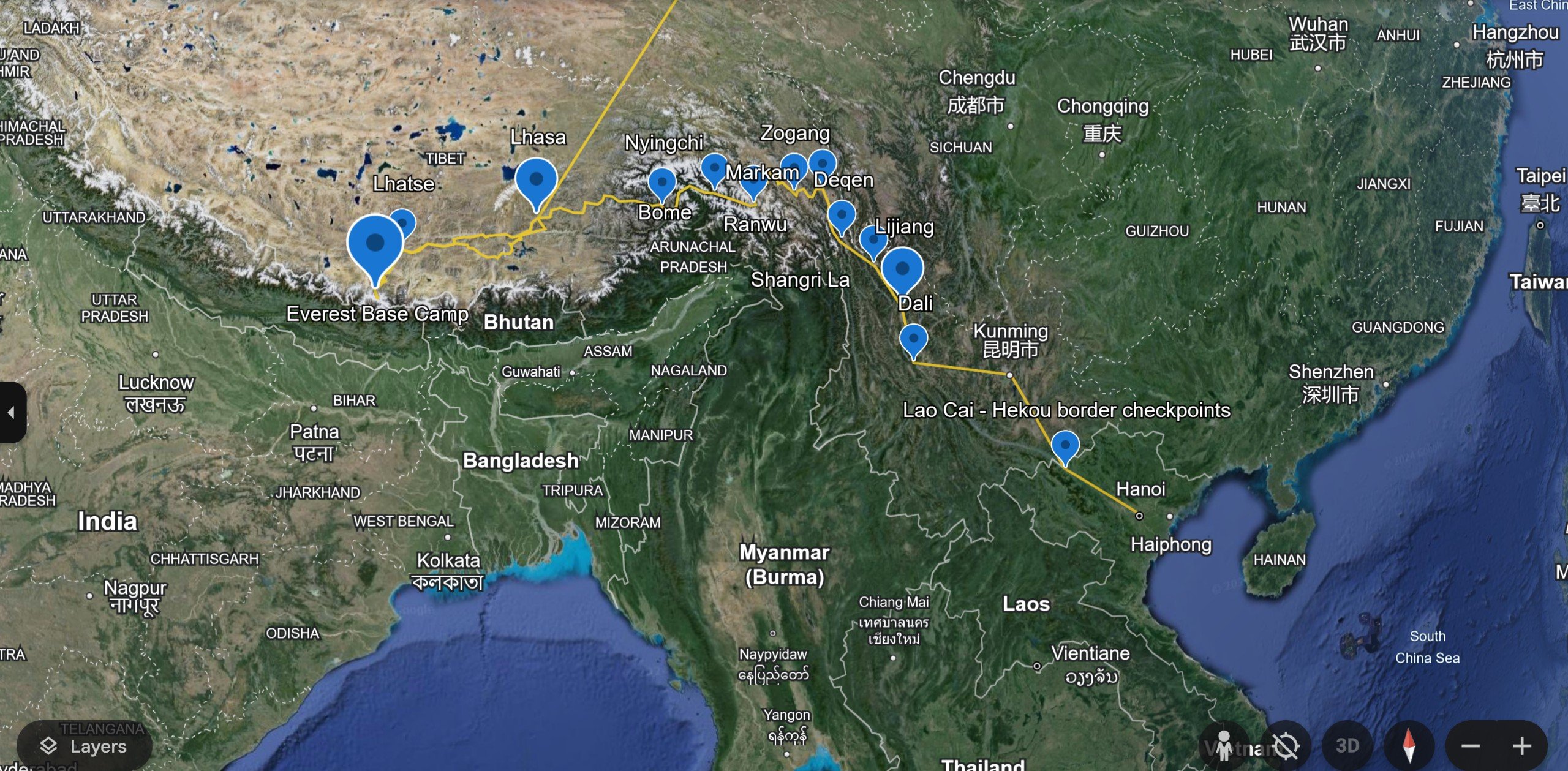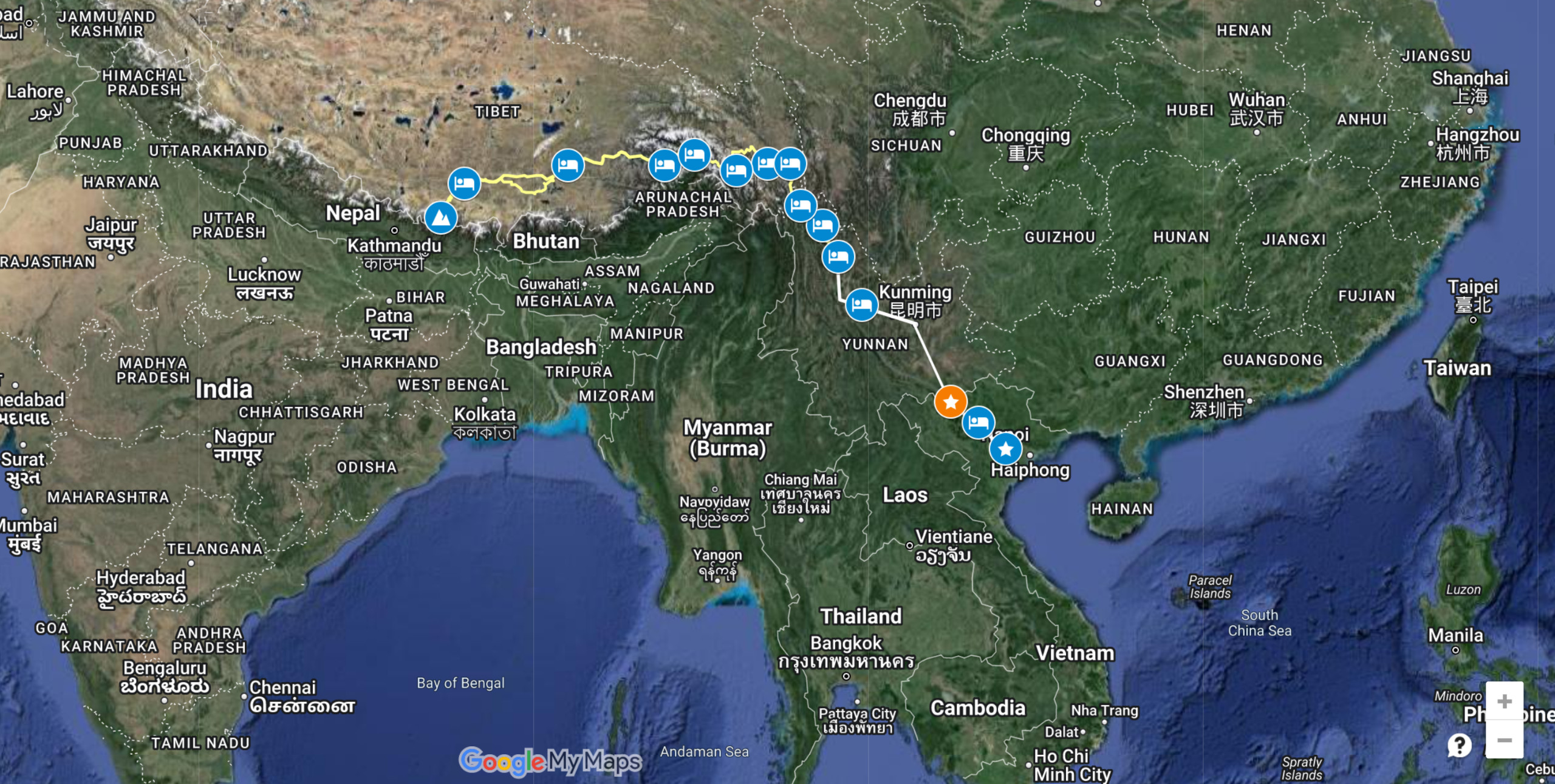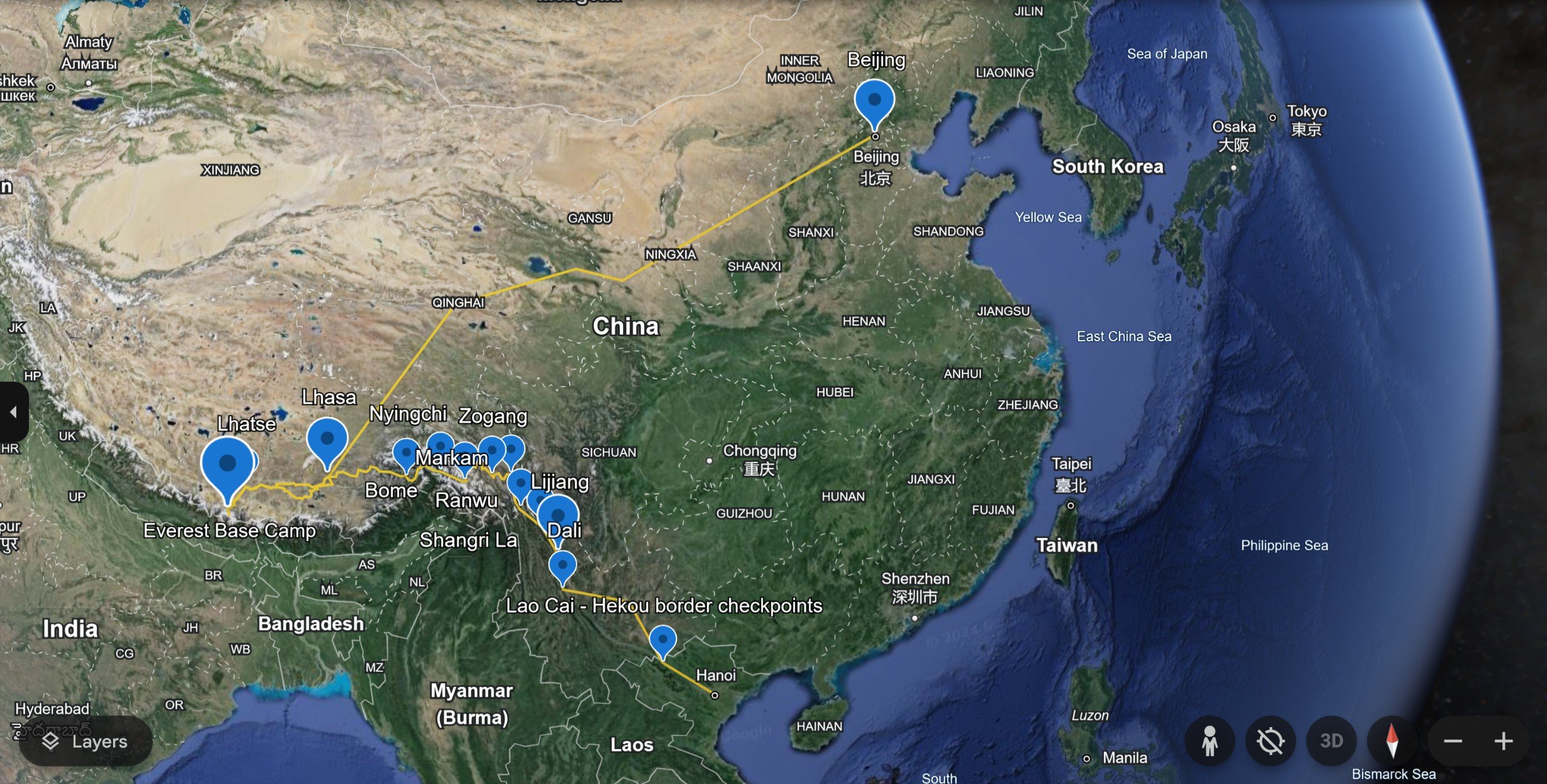 Vietnam - Laos - Cambodia Overland Tour
Vietnam - Laos - Cambodia
Vietnam Laos Cambodia Overland motorcycle tours is the best of motorbike tours in Southeast Asia. Tour departs from Hanoi – 1000 years old city of Vietnam; takes you through the long way on the Ho Chi Minh Trail in Laos – a living monument of the legendary historical period, through the 4000 Islands region where Khone Phapheng Falls 6 km wide flowing at border between Laos – Cambodia, get lost in ancient and mysterious Angkor Temple, enjoy sun and wind on populous Vietnam's coast road. Tour covers multi-terrain, go across from good roads to trails, gravels, single tracks. So you do not need to be an expert of off-road riding because you will get improved day by day. Just prepare in your mind for challenges as well as be able to discover the most remote & untouched regions.
Start/Finish
Hanoi/Da Nang, Vietnam
Nearest Airport
Arrival (Noi Bai airport, Hanoi), Departure (Da Nang airport) Vietnam
Duration
18 riding days, 3 rest days (without arrival/departure days)
Route
Total distance: 3800 km, 2361 miles. Daily distances: 160-200 km, 100-125 miles
Accommodetions
Middle-class hotels.
Rest Day
Khong island (Laos), Angkor Wat (Cambodia), Hoi An (Vietnam)
Riding Day
18 days
Highlights

- Ride the orginal Ho Chi Minh Trails in jungle

- Remote

- River crossing, boat trip

- World Heritage Sites

- History and Cultures

Minium Number of Participants
5
The daily riding kilometres are approximate distances and may vary. The first and last days mentioned in the itinerary are the trip riding and finish so please add your arrival/departure or some more days for extra activities before and after the trip.
Day 1; 190km

Hanoi - Pu Luong

There will be a quite interesting riding getting out of city. Then we can hit speed on Ho Chi Minh road through stunning countryside to Pu Luong. You will see a part of Cuc Phuong national park and huge rice fields with limestone background. The Pu Luong, belonging to Cuc Phuong mountain range, the largest remaining area of lowland limestone forest in northern Vietnam, is an important example of Limestone Karst, ecosystems renowned for their complexity, richness and beauty. The nature reserve is home to endangered animals, including Langur of which less than 300 remain in the world. We spend our first night in hospitable Thai family. Enjoy dinner with some local dishes and try rice whisky, all tiredness seems so far away!

– L,D

– Thai family

– Distance : 190 km

– Highlight : Pu Luong national park, Thai villages

Day 2; 230km, Vietnam/Laos

Pu Luong - Xam Nua

Follow Ma River then turn left for real mountain windy road to Na Meo border crossing. It takes about an hour and half for existing Vietnam and entering to Laos. Here we are in Laos with beautiful scenery of limestone karts, rain forest. We will make a stop to visit Vieng Xai, the headquarter of Pha Thet Laos during the 2nd Indochina 2 War. There are about 480 caves were used by the Pathet Lao during the Second Indochina War to shelter from American bombardment. Sunset will be good time to make last ride to Sam Neau the town in mist.

– B,L,D

– Xam Neau 1* hotel

– Distance : 230 km

– Highlight : winding road, Vieng Xai the Pha The Laos headquarter

Day 3; 240km

Xam Nua - Phonsavan

The market in Sam Neua is small, unassuming but interesting. Early morning, in opaque mist, the locals are getting filled up into market square. Not very a touristy spot, but you can find many colourful textile stuffs. Pick up simple breakfast with bread, let's get on bike again. Beautiful windy road, ride your motorbike with some stops in local hill-tribe villages along route no 6. Lunch in a restaurant in Nam Neun village before heading on another 95 km to Muong Kham, stop to visit Tham Piew cave – where about 400 people were killed during the second Indochina War by a rocket from American Jet on 24 Nov 1968. Then continue another hour to Phonsavan the new capital of Xieng Khoang province.

– B,L,D

– Xieng Khoang 3* hotel

– Distance : 240 km

– Highlight : winding road, cave, H'mong village
For Overland tour please book in advance at least 6 weeks before your departure
Tour price per person
sharing room,
riding 2 up
sharing room,
riding solo
single room,
riding solo
BMW R1200 GS Sidecar
$ 5
$ 10
$ 15
BMW F800 GS
$ 5
$ 10
$ 15
– Honda Baja/XR/Degree 250 cc
– Gasoline
– Tour guide leader
– Mechanic and spare-parts supported
– Al foods & accommodations (sharing room).
– Permit for Laos, Cambodia
– All ferry, boat trip and crossing rivers
– Riding gears (recommended to bring your own full gears) If not, you could pick up helmet, jacket, pants, & saddle-bags from our office.
– Return bike & guide back to Hanoi after the trip
– Crossing border permits (Vietnam, Laos, Cambodia)
– All the bike's taxes at the border checkpoint
– Travel insurance
– Local VAT tax 10%
Excluded:
– Airfares
– Personal travel insurance
– Visa for Vietnam (multi entry), Laos and Cambodia. We could support to organize these.
– Al sight-seeing ticketsÂ
– Some meals not mentioned in program
– Personal fees at the border checkpoint for riders
– Drinks & personal expenses
Stage 1

03/03 ~ 03/05

Vietnam - Laos - Cambodia overland motorcycle tour

Stage 2

12/03 ~ 19/03

An choi nhay mua. Vestibulum vestibulum pulvinar interdum.